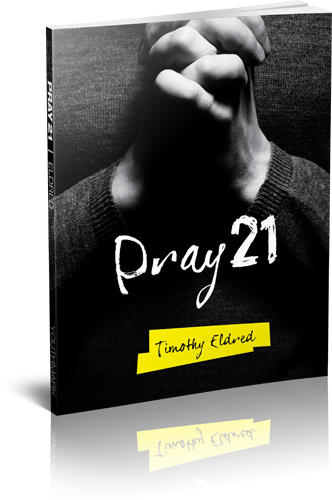 Pray21
By Timothy Eldred
Prayer is the oxygen of faith. Prayer is the lifeblood of the church.
Many adults in your congregation are already praying for the students in your youth ministry — and you have surely been blessed and encouraged by their intercession.
But what could happen if these faithful adults actually prayed WITH your students?
It's worth finding out!
Pray21 is a simple, 21-day guided prayer partnership between a student and an adult mentor. As they read, study and pray together both students and mentors learn more about their place in God's multi-generational family.
What will 21 days of praying WITH youth do for your ministry?
Praying WITH youth will unite generations in the cause.

Praying WITH youth will encourage growth in Christ.

Praying WITH youth will forge lasting relationships.

Praying WITH youth will change the future.
To learn more about launching Pray21 in your church check out our quick How-to Guide
Published By Youthmark